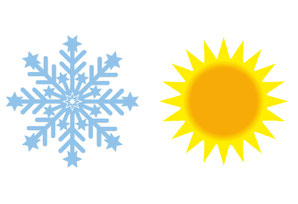 De temperaturen in de winter in Javea zijn overdag nog altijd heerlijk en halen makkelijk de 20 graden of meer in de zon maar laten we eerlijk zijn, zodra de zon onder gaat is het tijd om de verwarming aan te zetten.

Daarbij zijn de meeste vakantiehuizen en appartementen hier niet zo goed geïsoleerd als u dat waarschijnlijk thuis gewend bent, samen met de hoge luchtvochtigheid in deze omgeving maakt het het dan ook lastig om ook binnen in huis een aangename temperatuur te bereiken.
Als u uw (vakantie)huis of appartement wilt verbeteren en advies nodig heeft over verwarmingsmogelijkheden, of wellicht op zoek bent naar een combinatie met airconditioning zodat het meteen ook voorbereid is op de hete zomermaanden, zoek dan niet verder en vraag ons om meer informatie.
Saludos, Manon