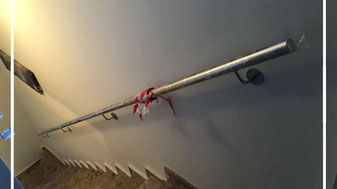 Ook voor kleine reparaties en onderhoudswerkzaamheden kunt u bij MMC Property Services Javea terecht.
Laat ons weten wat u nodig heeft voor uw appartement of tweede huis en we zullen allereerst een persoonlijke offerte of offertes voor u laten opmaken waaruit u kunt kiezen. Eenmaal akkoord met de prijs zorgen wij ervoor dat de klus geklaard wordt, controleren de werkzaamheden en zorgen ervoor u van elke stap op de hoogte te houden door u onder meer foto's te sturen.
Op deze manier kunt u werkzaamheden laten uitvoeren terwijl u thuis bent en optimaal van uw appartement of villa genieten wanneer u hier bent, zonder zorgen te hoeven maken over onderhoud dat nog gedaan moet worden aan uw huis aangezien wij dit reeds voor u uit handen genomen hebben voordat u arriveert.
Dak reparaties, installaties van airconditioning, horren of douchewanden, sloten vervangen, deuren repareren, terrassen buiten opknappen, tegels vervangen or volledige "make-overs" van badkamers met inloopdouches zijn slechts enkele voorbeelden van werkzaamheden die we voor u kunnen organiseren.
De lijst is eindeloos, neem vrijblijvend contact met ons op voor de klusjes die u nodig heeft voor uw huis.
Saludos, Manon