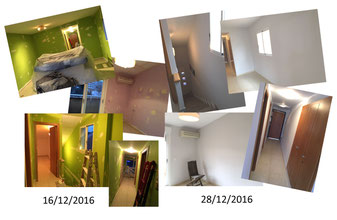 Allereerst de beste wensen voor iedereen voor het nieuwe jaar!
Wat is er beter dan het nieuwe jaar goed te starten met wat klusjes in en rondom uw huis in Javea om het klaar te maken voor het nieuwe (verhuur) seizoen? Met wat kleine renovaties, nieuwe decoratie of een likje verf geeft u uw appartement of villa heel eenvoudig weer een frisse uitstraling!

Indien u op zoek bent naar een professionele schilder die niet alleen goed geprijsd is, maar ook hoge kwaliteit levert plus meerdere  jaren garantie biedt op z´n verrichte werkzaamheden, aarzelt u dan niet om contact met ons op te nemen voor een vrijblijvende offerte!
Dit en meer tips voor het nieuwe jaar, binnenkort hier op onze blog.
Saludos, Manon