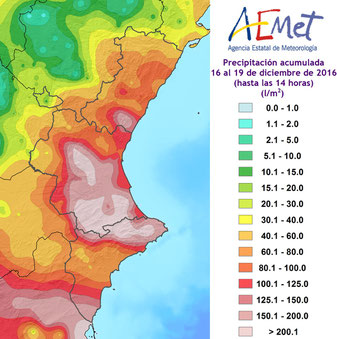 De laatste dagen hebben we erg slecht weer gehad hier aan de Costa Blanca met hevige regenbuien en harde windstoten. Rivieren stroomden over, scholen waren gesloten op maandag alsmede meerdere wegen. Xabia, of Javea, registreerde in 4 dagen tijd 150 liter per m2, dit is wat er normaal gesproken valt in een half jaar.
In de provincies Alicante en Valencia werd veel schade gerapporteerd veroorzaakt door de regen en wind.
MMC Property Services zorgt er voor dat uw villa of appartement erop voorbereid is wanneer deze hevige weersomstandigheden voorspeld worden, zo zetten wij bijvoorbeeld alle buitenmeubelen binnen en zorgen ervoor dat alle ramen en luiken goed dicht zitten. Na afloop controleren we uw huis op eventuele schade en water dat naar binnen is gelopen en zetten alles weer terug op zijn plaats. Indien mogelijk, en gewenst, kunnen we ook tijdens de hevige regenbuien langs uw huis gaan om u op de hoogte te houden van de situatie en we zenden u foto´s, zo kunt u voor u zelf zien hoe uw huis er bij staat.


Al deze services zijn inbegrepen in onze maandpakketten voor onze eigenaren. Wilt u meer weten? Neem dan vrijblijvend contact met ons op!
Saludos, Manon