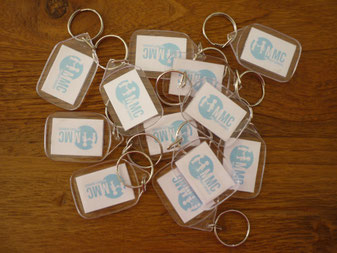 Of u nu alleen onze sleutelbeheer services bij ons afneemt of ook onze property services en verhuur management, bij MMC gaan we altijd zeer zorgvuldig om met de sleutels die u ons in beheer geeft.
Alle sleutels worden gecodificeerd en netjes opgeborgen achter slot en grendel, verder zijn de codes nergens terug te vinden in onze bestanden, op deze wijze hebben de sleutels geen directe relatie met uw huis behalve dan dat ze natuurlijk uw deuren openen! Sleutels worden verder nooit verstrekt aan derden zonder uw toestemming.
Onder onze sleutelbeheer services valt onder meer het bewaren van uw (reserve) sleutels, centraal ophaal punt voor vrienden/familie/klusjesmannen, service indien sleutels zijn kwijt geraakt of wanneer u zichzelf heeft buiten gesloten (het kan gebeuren) en contactpersoon voor uw alarmcentrale.
Geïnteresseerd in onze sleutelbeheer services in Javea? Neem dan contact met ons op!
Saludos, Manon