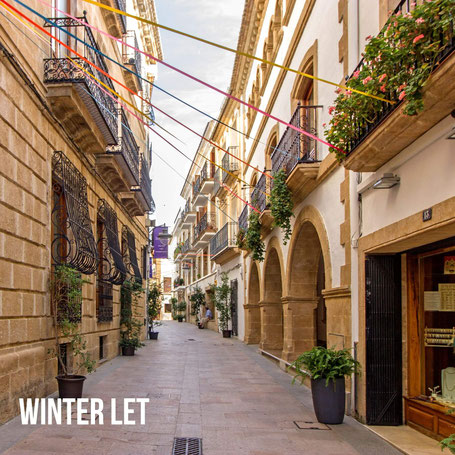 Do you want to spend the winter in a mild climate? With an average temperature of 16-20 degrees during the day and many days of sun, Javea is an ideal destination to spend the winter.

All facilities like supermarkets, sport clubs, bars and restaurants nowadays are open all year round and the lovely temperatures make it possible to exercise in the open air, walk along the coasts or in the mountains, ride a bike, play golf or enjoy a drink on the terrace, short sleeved or without a jacket.

Want to know more about spending the winter in Javea? We can also find you a nice accommodation to stay in in wintertime.

Don't hesitate to contact us with any doubts or questions you may have about spending the winter in Javea.
Saludos, Manon