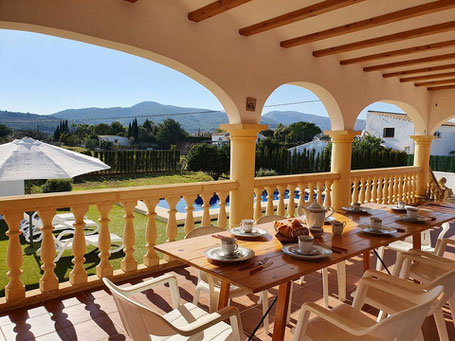 This morning we went with our professional photographer to two of our homes to take pictures. Mainly these photo shoots are for advertisement purposes, second home owners that rent out their property, properties where we take care of the rental or owners who have a property for sale.

Although the best time of the year is said to be in spring, this is not always possible due the fact that holiday homes home may be occupied by then on a regular base, plus owners need the photos right away for their advertisements.

This picture was taken preparing the photo shoot this morning in La Casita. As you can see, January in Javea isn't too bad either ;)
Also looking for a photo shoot of your (second) home? Don't hesitate contacting us!
Saludos, Manon

Ps. The result of the photo shoot of this holiday home in Javea you can find soon here!