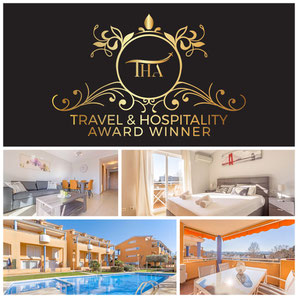 And we keep on going! Proud to receive the Travel & Hospitality Award for Excellence in Service 2019 for our apartment Atico La Caleta in Javea.
For us this really means a recognition of our hard work throughout the year. Thank you again to everybody who made this possible, thank you Travel & Hospitality Awards and thank you to the guests who have nominated us.
We're full of energy for 2019 season!

Curious which apartment this is? Have a look here!
Saludos, Manon