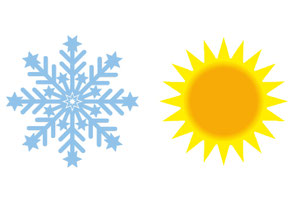 The temperatures in Javea in winter time during the day a very nice, they easily reach 20 degrees or more in the sun but let's face it, as soon as the sun goes down it's time to turn the heating on.
Additionally, the holiday homes and apartments here are not that well isolated as you are maybe used to back home which, together with the humidity in this area, makes it more difficult to reach nice temperatures also inside the houses.
If you want to update your (holiday) home or apartment and need advice on heating options or are looking for a combination with air conditioning, that way it is also prepared for the hot summer months, don't look any further and ask us for more information.
Saludos, Manon