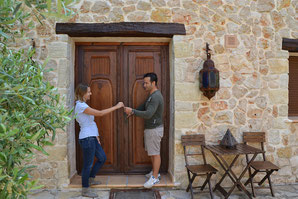 Have you organized already your rental services for this upcoming season?
MMC Property Services provides key holding, property management and rental services for (second) home owners in Javea, whether you rent out your holiday home yourself or prefer to outsource it. We offer professional services but above all, personal attention.
We will meet&greet your guests at the villa or apartment in person to hand over the keys and guide them around. During their stay we will be their contact person for any questions or problems  they may have and after departure we will check your property of course, clean it and prepare it for the next arrival.
We take care of you, your home and your guests. Contact us for more information.
Saludos, Manon