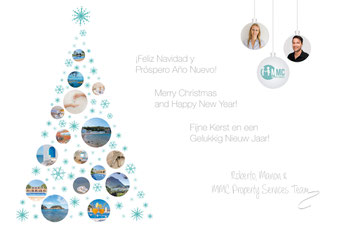 The team of MMC Property Services wishes everybody a Merry Christmas and a Happy new year!
A special thank you to our maintenance and cleaning team and all the people who made this year so successful, plumbers, painters, electricians, carpenters, gardeners, handymen, construction workers, air conditioning installer, photographer, designer, IT guys and so on... Thank you! We could not have done it without you and hope to be working many more years together.
See you all next year!
Saludos, Manon