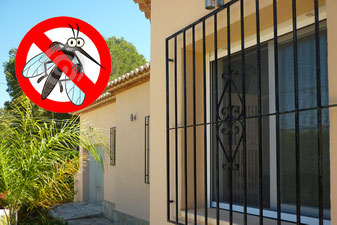 It is getting warmer and warmer in Javea and we really feel like the summer has started already! With these nice temperatures however also come mosquitoes and other insects.
Don´  t want to lie awake all night from the buzzing around your head and wake up in the morning full with bites? Install mosquito nets right now!
Need help installing good quality insect screens that properly fit and at the same time for a good price? Contact us for an obligation free quote.
Saludos, Manon