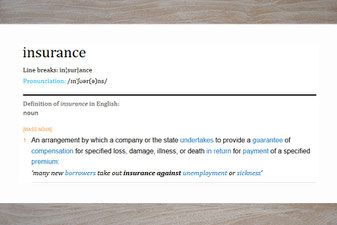 Contact an insurance broker! Instead of searching the internet, comparing many insurance companies, policies, terms and conditions and of course rates. An insurance broker is an independent agent who will compare for you all the insurance companies and will always act in the benefit of his client.
No matter if you´re looking for a home insurance for your property in Javea, want to insure your car or are a resident in Spain and need a health or life insurance. An insurance broker is specialized in insurances and risk management and will help you find the best insurance for your needs.
Besides, if you need to make a claim, your insurance broker can advise you on how to do so and can help you with this. Stop wasting your time reading all the small letters, contact us for your insurance broker in Javea or Denia.
Saludos, Manon