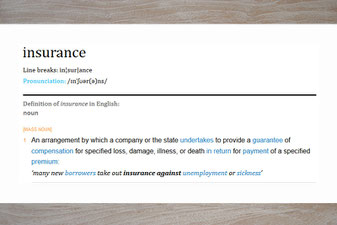 Neem een verzekeringsagent in de hand! In plaats van rond te zoeken op het internet, vele verzekeringsmaatschappijen te vergelijken met hun voorwaarden, polissen en natuurlijk prijzen. Een verzekeringsagent zal alle verzekeringsmaatschappijen voor u vergelijken en altijd handelen in de belangen van zijn klant.
Of u nou op zoek bent naar een verzekering voor uw huis in Javea, uw auto wilt verzekeren of resident bent in Spanje en op zoek bent naar een gezondheid- of levensverzekering. Een verzekeringsagent is gespecialiseerd in verzekeringen en risico management en zal u helpen om die verzekering te vinden die het beste aansluit bij uw behoeften.
Daarbij, indien u een claim in moet dienen kan uw verzekeringsagent u adviseren hoe dit te doen en u hiermee helpen. Verspil niet langer uw tijd met het lezen van de kleine lettertjes, neem contact met ons op voor een verzekeringsagent in Javea of Denia. 
Saludos, Manon